Institut Paul Bocuse – Lyon
Institut Paul Bocuse provides training for Culinary Arts and the Hospitality industry. Integrating tradition, modernity, innovation and research, it aims at the excellence. With requirement, it transmits the technical and managerial know-how necessary to prepare its students to the best careers in the world.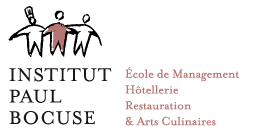 Alok Nandi is invited as guest lecturer for working on "innovation & design" in the Institute. The food journey continues, at the intersection of culinary, design and innovation scapes.