Leadership by Design
Speaking on August 11, 2021.
The Leader by design unconference
The definition of leadership today needs to be embellished with design thinking and creativity to create a lasting impact in our businesses, society, and the new world order. Professionally, individuals need new sets of skills and a much broader perspective to be successful. In short, be it a start up, an established organisation or an individual profession, one has to own their own growth and create new outcomes to become a leader.
The 'unconference' is a platform that celebrates and sharpens these conversations through a congregation of thought leaders and experts, it is where leaders come together to become better leaders. It's a place of the coming future.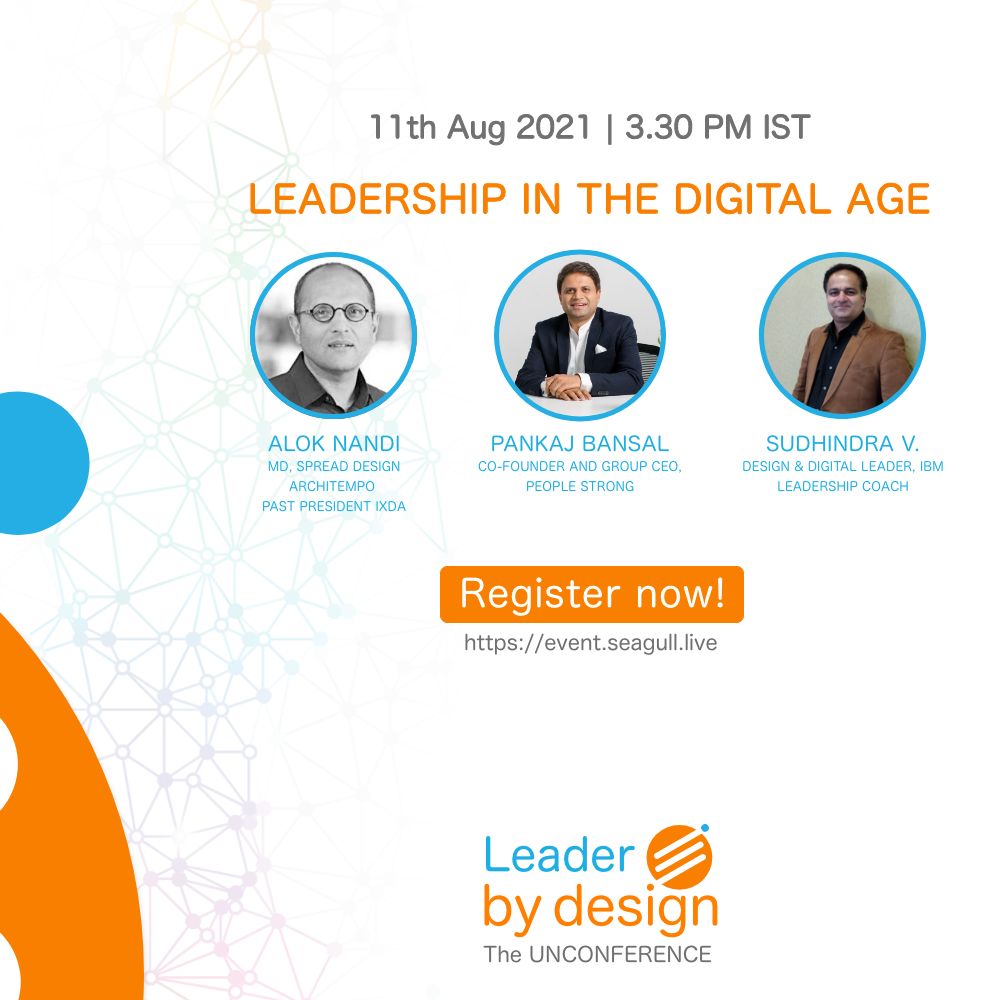 _ 11 August 2021
Time (IST) Agenda
3.30 PM to 4.30 PM Session 1
Digital transformation
5:30 PM – 6:30 PM
Session 2
Navigating your career in the digital age
_ 12 August 2021
Time (IST) Agenda
3.30 PM to 4.30 PM Session 3
Emotional intelligence in the hybrid workplace
5:30 PM – 6:30 PM
Session 4
Critical thinking for unclear times
_ 13 August 2021
Time (IST) Agenda
3.30 PM to 4.30 PM Session 5
Investor Intelligence – Behind the scenes
5:30 PM – 6:30 PM
Session 6
A sneak peek into the must-have for the future
Registration at https://event.seagull.live/