Share/d Heritage
SHARE/D HERITAGE : Créateurs contemporains et numérisation du patrimoine
Rencontres de Bruxelles #01
Mercredi 4 mai 2011 à la Bibliothèque Royale de Belgique – Auditorium Lippens
À l'occasion de ses trente ans, la Délégation belge de la SCAM organise une rencontre internationale sur la place de l'auteur dans la numérisation du patrimoine culturel européen.
Auteurs, experts, chercheurs, conservateurs de musées, bibliothécaires, archivistes, sociétés de gestion, éditeurs et producteurs, fédérations européennes de créateurs, politiques, et informaticiens se sont déjà réunis sur ce thème du "patrimoine partagé". La Commission européenne et son Comité des sages viennent de publier à ce sujet The new Renaissance et appellent tous les milieux intéressés à se mobiliser. Les premières "Rencontres de Bruxelles" concrétisent aujourd'hui ce vœu, à l'invitation de la Maison des Auteurs.
SHARE/D HERITAGE – How past and future are cross-fertilized by contemporary authors
Créateurs contemporains et numérisation du patrimoine.
Avec :

 Nicolas Bourriaud, auteur et ancien directeur du Palais de Tokyo

 Gabrielle Claes, conservatrice Cinematek

 Peter Greenaway, artiste plasticien et réalisateur

 Johan Grimonprez, artiste plasticien et réalisateur

 Stan Neumann, réalisateur documentaire

 Benoît Peeters, auteur, réalisateur, éditeur

 Anita Van Belle, auteure, réalisatrice

 Eva Wittocx, conservatrice, M Museum Leuven
Modérateurs du jour :

 Alok b. Nandi, auteur et réalisateur multimedia

 Françoise Wolff, auteure documentariste
Conclusion de la Rencontre :

 Patrick Lefèvre, directeur général de la Bibliothèque Royale de Belgique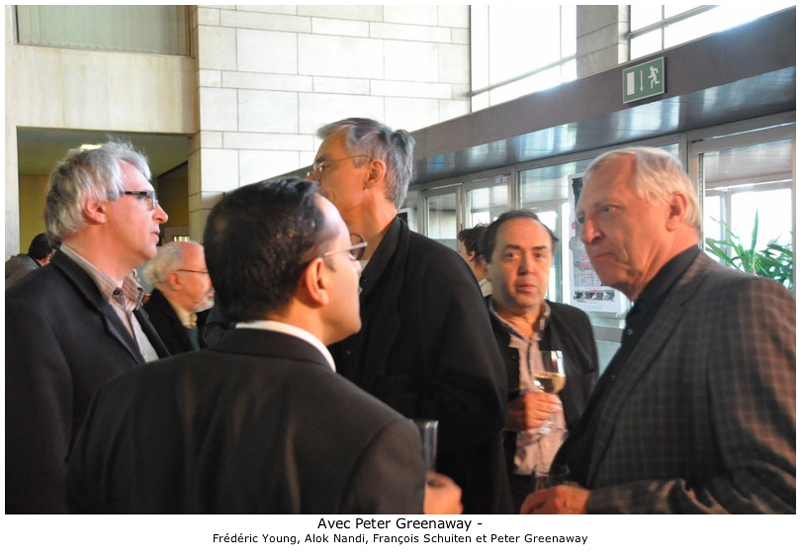 L'événement du 4 mai fut également l'occasion d'annoncer un programme de bourses pour jeunes créateurs ayant pour thème "création contemporaine et patrimoine" (voir annexe).
La SCAM bénéficie pour ce projet du partenariat de la SACD, de la Bibliothèque Royale, de la Cinematek, de la SONUMA (numérisation des archives de la RTBF), du VAF (Fonds audiovisuel flamand), du Centre du Cinéma et de l'Audiovisuel de la Communauté française, de La Trois (RTBF) et de Nikon.