Jury Member for Laval Virtual 2023
For those into XR, AR, VR, like last year, Alok Nandi is member of the Laval Virtual Awards jury at the next edition of Laval Virtual! 2023!
The Laval Virtual Awards will highlight remarkable virtual and augmented reality projects and of course the people behind these works.
The event takes place from April 12 to 16, 2023 in Laval, FRANCE.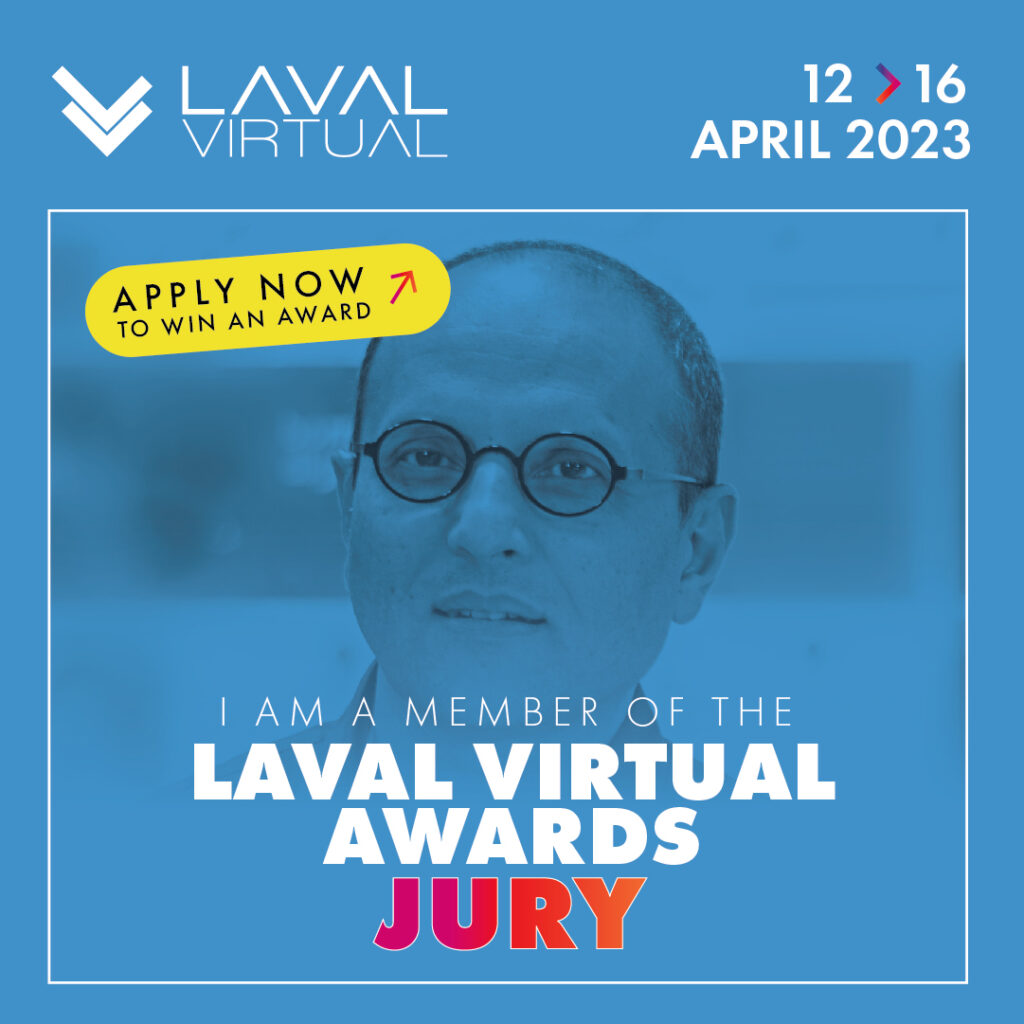 LavalVirtual #LV2023 #VR #VirtualReality #AR #AugmentedReality #XR #Technology #design #immersive