Satyajit Ray at 100
Flashback – 30 years ago. Finishing engineering studies and envisioning film studies. Approached by a publishing house to help on a book on the "Architectures of Calcutta". I went to Kolkata and spent days walking in the streets of the city, exploring North Kolkata and de-ambulating in different parts of the city. This lead me in the street where the film maker Satyajit Ray was residing, at the 2nd floor of a high-ceiling building. I rang the bell: the door is opened by the cineast himself. I begin to speak in Bengali, leading to a conversation in his study room, talking about movies, mise-en-scene, …
Some days later, a striking evidence became an obsession: to make something for the 70th birthday of the maestro, known essentially by the cinephiles on the planet. Back to Brussels, the idea of a homage book emerged, resulting into dialogues with many, as well as with the Cinematheque royale de Belgique, helping to connect with diverse personalities who were known to appreciate the oeuvre of Satyajit Ray. This resulted in a book, Satyajit Ray at 70, as well as exhibitions and conferences. A book allowing to have Ray seen from the world with 66 contributions, and Ray at work with 70 photographs, by Nemai Ghosh, photographer.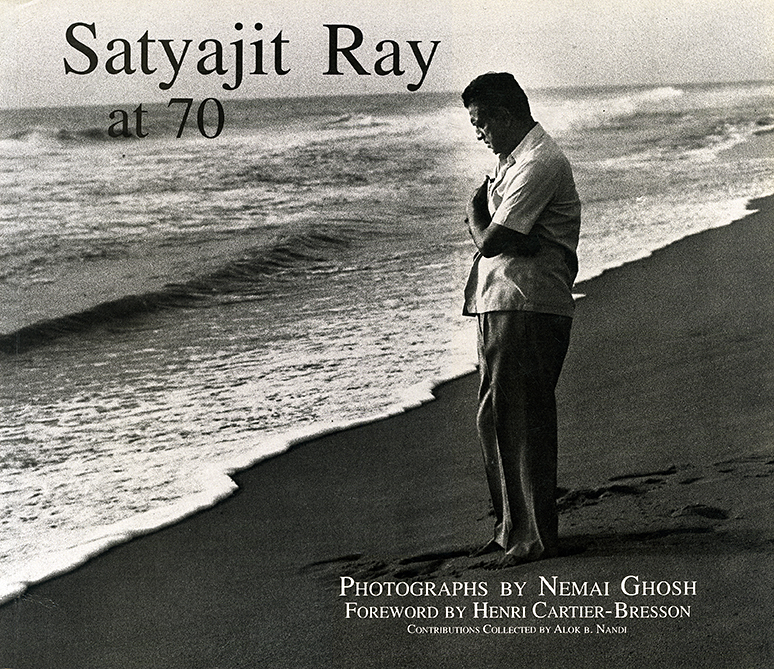 This book is a "photo-bio-graphy": Ray seen through the eyes of the world with homage texts by Cartier-Bresson, Antonioni, Kurosawa, Menuhin, Coppola, Rostropovich, Sen, Polanski, Scorsese, Naipaul, Rushdie, Riboud …
Stories continuing on https://www.nandi.mobi/narrative/satyajit-ray/ and this May 2nd, 2021 allows us to celebrate "Satyajit Ray at 100". Explore #SatyajitRay100 on the social media and the cybersphere.