Film on "design" – Réseau Canopé France
Réseau-Canopé, in France, supports the Education Ministry with pedagogical material: books, films, manuals. They produced a series of films on design, in connection with St-Etienne Design Biennale.
Alok Nandi was asked to present two topics. Here is the first film, in French.
Alok Nandi nous parle du design du futur. Le design "centré humain".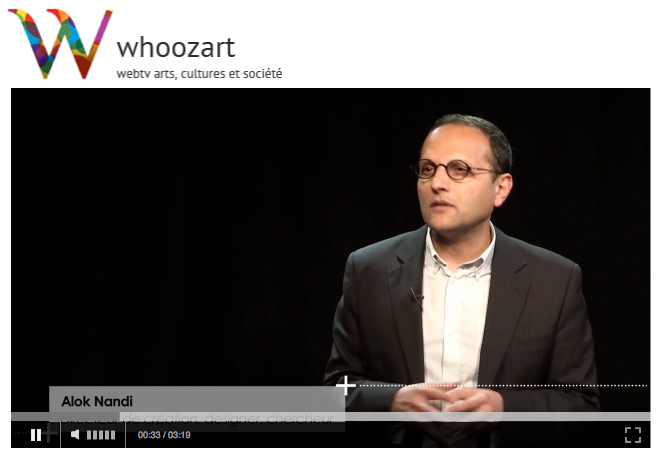 http://www.whoozart.tv/biennale-du-design-film1-88.html
Conçu et réalisé en partenariat avec le Réseau Canopé.